La Reina Linda 2017 – Christina Martinez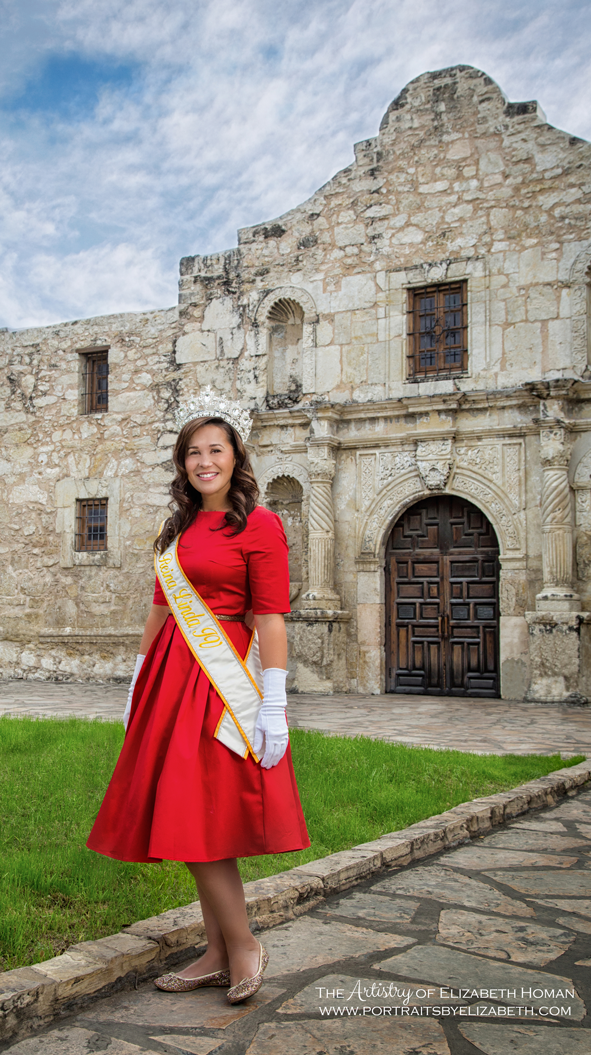 When Christina Martinez tells the story of her modest upbringing, she does so with an appreciative happiness. A bright smile fittingly defines her memories as joyful and full of life's lessons. Growing up she remembers moving between California, New Orleans and Chicago, where music served as a soundtrack to mold her determined demeanor. Even now Christina's humble start remains the underlying melody for her continued success.
As a young woman, Christina made it her goal to teach
music as therapy and healing to victims of trauma. But while studying at San Antonio College, her trajectory was altered forever in 1997 when she was involved in a car accident. She sustained a broken wrist, ankle, and facial disfigurement that required multiple surgeries and skin grafts. "I feel like my family has had my back forever," says Christina as she remembers being confined to a wheel chair and her months-long recovery process.
Her then boyfriend, Tomas, whom she later married, played a huge role in her physical and emotional therapy – never letting the look on his face mirror the pain in hers. "My family gave me courage," says Christina. "At one point in my life I kept asking, "Yes things can be worse, but why not make them better? Why not just BE better?'"
Her search for "better" led to a prosperous career in the building industry, real estate sales, publishing and education, but music continues to play a positive role in her life. In 2013 Christina performed a concert at San Antonio's Arneson River Theater benefitting Any Baby Can, a San Antonio nonprofit. She captivated an audience of family, friends and supporters with her gift of song recapturing her tragic day, and transforming its memory into a story of resurgence.
Christina looks at her influence, and her accomplishments on a scale of what she's overcome. She and her husband Tomas use their life experiences to inspire young men and women to become philanthropists and mentors through their professional and business development courses. They are also proud owners of Spanish Grove Academy, a Spanish-immersion school located in Stone Oak. Christina sits on the development board for the University of Incarnate Word, while also managing two publications with Luxury Home Magazine – the San Antonio and Austin market.
"I never saw myself as an entrepreneur," she admits and humbly acknowledges that the skills to run her businesses have stemmed from mentors, a natural ability to be an innovator, and the unconditional support of her husband and seven-year old son Enzo.